A WORD FROM THE CEO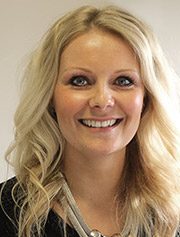 The market for non-invasive advanced skin solutions has continued to grow in the UK with new competitors and clinic openings providing ever more choice for the client.
In 2016 our core clinic portfolio of 16 clinics, 7 of which are in London, have experienced double digit growth over the prior year. We believe this is because we deliver a high quality offering via well trained practitioners, market-leading laser equipment and a level of service that aims to really understand the needs of our clients.
In 2016 we welcomed some good progress by the various industry bodies provide clear standards for treatments and for training. The formation of the Joint Council for Cosmetic Practitioners (JCCP) in early 2016, with the support of the Department of Health and Health Education England, is a critical development for the industry and we look forward to their recommendations to provide better regulation and protection for the customer.
Erica Collins, CEO
IMPORTANT EVENTS IN 2016
Given the success of our ongoing laser upgrade initiative we have committed to purchase 6 more industry leading dual-wavelength lasers that enable us to treat clients in a faster time and with better results.
In the second half of 2016 we commenced a clinic refurbishment programme to refresh our clinics, particularly to make the reception areas brighter, more comfortable and attractive for our clients.
The company is moving into 2017 with their main focus on Customer Service Excellence – with a solid core clinic base we will now concentrate on being the best in our field and developing our staff to live our values – You at Your Best.
FAIRFORD´S VIEW
DestinationSkin operates in the highly fragmented advanced skincare market where barriers to entry continue to reduce over time. The UK market is still in an early stage and a few companies are competing to become the dominant players via acquisitions or expansion. The semi-medical nature of the sector brings certain challenges including extra cost to provide medically compliant facilities, suitably trained staff and adequate insurance levels.
The appropriate level of regulation of the sector is still under significant debate in the UK adding uncertainty to long term planning. We will continue to support DestinationSkin to become a dominant player in the sector whilst keeping a close eye on market developments.
Revenue, EBITDA
Equity Ratio, ROCE