A WORD FROM THE CEO
The steady growth in sales and profitability has continued in 2018, thanks to the successful business plan implemented in the recent years. The company now works with a business model focusing on expanding in fastening with the leading resellers and rental companies in the market. With the unique façade solutions Ergofast works directly with architects, consultants and construction companies.
In 2018 Ergofast has expanded internationally in the specialist screw business with deepened cooperation with a global supplier of construction material. Ergofast is perceived as a professional supplier in the market for fastening solutions in the construction business, resulting in a steady growth in the leading distributors in Sweden and Norway, in the rental companies as well as in the infrastructure sector. With industry leading suppliers such as Fischer, MAX, BWM and Alpolic and Ergofast own brand we offer top class premium systems and products for fastening, installation and façade. Combined with the know-how of Ergofast experienced sales engineers this makes us competitive and forms a solid foundation for future growth.
/Kristian Henningsson, CEO.
IMPORTANT EVENTS IN 2018
Launch of the new MAX Rebar tying tool RB 441 T Twintier with up to 30% higher productivity, less wire consumption and increased running time.
Launch of the new MAX Power Lite compressor AKHL 1260 with higher volume for air powered fastening tools.
Finalisation of installation solution based on Fischer, complementary products as well as Ergofast new ventilation screw.
Introduction of façade systems including the flexible BWM façade moun- ting systems and Alpolic fire safe wall cladding.
International launch of the screw, Ergofast GTX, for extra hard drywall sheets.
Renewed long term supplier agreement with MAX as official distributor for Sweden.
Renewed ISO certification to the latest version of ISO9001 and ISO14001.
FAIRFORD´S VIEW
Fairford has for many years had an exposure towards the construction industry and we believe that it makes sense to maintain this exposure in our portfolio.
The construction industry is cyclical in its nature but it is a market which is here
to stay for the long term and that makes Fairford and our investment horizon a suitable owner. Ergofast's business in specific is fundamentally based on making its clients' operations more efficient, ergonomic and safe which are trends that are strengthening in the market and attributes that we easily can relate to as owners of the company. In Ergofast we see our platform to broaden our interests in specific niches of the construction industry.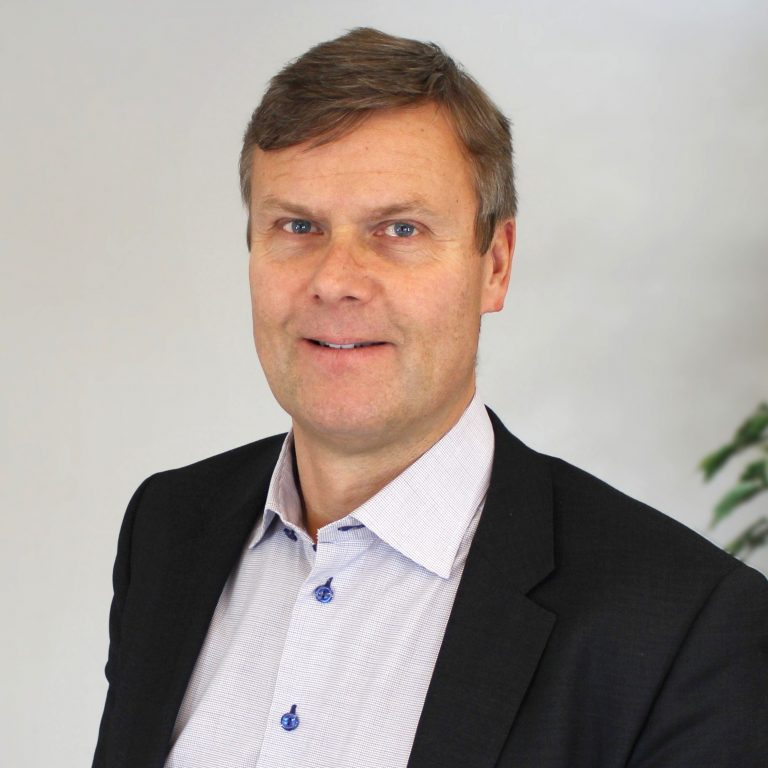 Kristian Henningsson, CEO
Nils Stenmarck, CFO