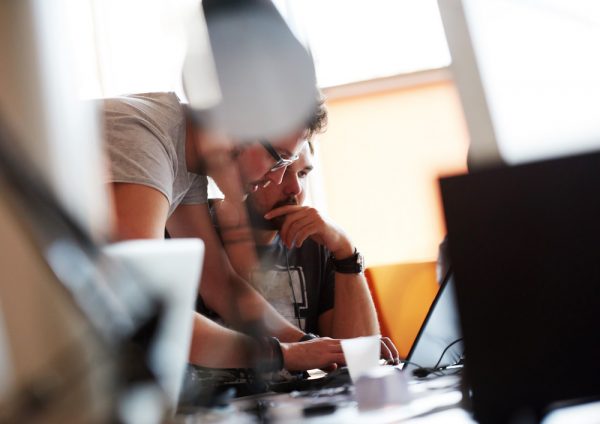 A WORD FROM THE CEO
2018 has been an extremely progressive year for GlobalView Systems. New appointments in all departments and an expansion of resource in Research
& Development and Support have strengthened the business, positioning us well for continued growth. Critically, with the extension of the team, we have retained our ISO9001 and Marine Med Mod quality standards; with R&D cited as best in class for project risk management and control.
Our long-term strategy is based on three key pillars; keeping people safe, improved efficiency and maintaining business resilience – it is these elements that drive product development. In 2018 our R&D team have further developed the product portfolio, adding a number of new innovative solutions, whilst also elevating our existing solutions to become best-in-class. The addition of Push to Talk over Cellular, DMR Tier III and Tetra standards ensures we are able to offer a true mass notification solution.
Our improved resilience application 'Retain', enables GlobalView to move from a traditional to a SaaS based revenue model. Whilst the initial conception was for the On-Call Fire Service, the opportunities are expanding with further applications in the commercial sector.
'VesselWatch' continues to be a leading communication platform within the Luxury Marine market, appearing on an increasing number of major shipyard RFQ's. The successful UK based Channel Partner program has a 96% partner satisfaction rating and is now attracting more industry leading radio specialists. As these relationships have developed, more exciting projects have been completed, with many more to follow in 2019. A consistently growing pipeline against the backdrop of an emerging land-based market is a testament to our hard work and product offering.
/Matthew Wright, CEO.
IMPORTANT EVENTS IN 2018
The release of 'Retain'. This unique application gained award recognition – winning the 2018 Digital Awards 'Best Application', and also the prestigious '2018 Gerald David (OBE) Award for Innovation in Business Radio'.
Developed Retain to improve business resilience and increase emergency response rates, utilising a cloud-based structure and designed to leverage a SaaS based revenue model.
The adoption of a co-selling model in the third quarter of the year enabled greater access to a wider range of end users, strengthening existing channel relationships and enabling new partner growth.
Prestigious PMR and METS trade exhibitions provided a showcase for GlobalView Systems on a European stage.
FAIRFORD´S VIEW
Global View is at the start of a journey to exploit a market opportunity to provide communications software for two-way radios as the switch from analogue to digital radio frequencies gathers pace. With a new CEO at the helm in 2016, this is an early-stage company that requires agility, careful planning of resources and close support from Fairford. In parallel, the company continues to plan the final develop- ment stage and route to market for its wave guide lens antenna technology with a view to commercialise its investment within the next two years.
Matthew Wright, CEO