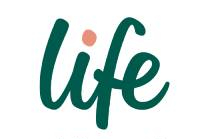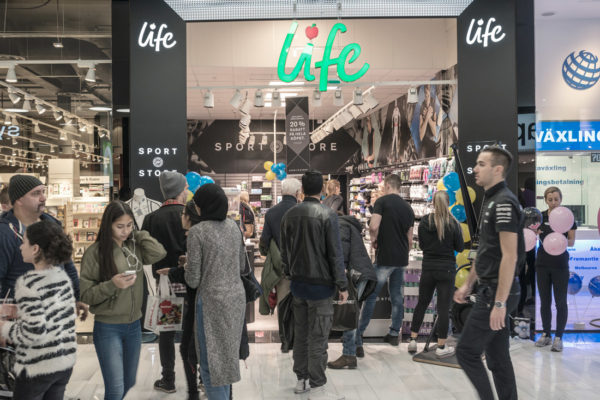 A WORD FROM THE CEO
The health market is growing, and health and wellness are prioritized focus areas for customers in the Nordic countries. This means more players are entering the market, consumers have more choices and prices are under pressure. Online actors especially are putting pressure on consumer prices. Despite this, we have managed to increase sales for comparable stores in Sweden and Finland. We are at the same time increasing our sales online.
The necessary changes to our organization have taken time, but we have started to see positive results already. For example the marketing department works much more efficiently since we ceased using a number of agencies.
Life ́s long-term strategy remains the same; we are helping people to stay healthy in a natural way. However we have started a project to renew our concept and together with our marketing agency define our future customer profile.
Life supports the Swedish Cross Country ski team, and will celebrate ten years as their sponsor in 2019. The skiers use and promote our Life branded products, especially our sports drink.
/Gunnel Åkerman, CEO.
IMPORTANT EVENTS IN 2018
A change in the operational organization was carried out in all three countries, creating a flat and more efficient organization with focus on the end customer
Catrine Nygren was appointed CFO for Life Europe.
Acquisitions of several franchise stores – focusing on growing the number of group stores, primarily in the biggest cities in Sweden, Norway and Finland.
Launch of a new series of supplements for children under our private label brand.
Life's vitamin D supplement became the market leader in the segment in Sweden.
Starting up the development of our new e-commerce site.
FAIRFORD ́S VIEW
Life operates in an interesting market with strong underlying growth driven by increased focus on health and wellbeing. Competition has increased during recent years and when acquired in 2017 the company had, according to our view, not been able to fully focus on the future development of its business. Life has a strong market position and brand in the Nordic market, and from this base we believe the company has a large value creation potential. We are motivated to support the company's strategic plan to maintain and develop its market leading position and we are proud to support the company in its mission to helping people to stay healthy in a natural way.
Gunnel Åkerman, CEO
Catrine Nygren, CFO