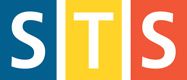 A WORD FROM THE CEO
2016 has been a good year for STS in many different ways. We showed black figures for the first time since 2011. The full management attention and the hard efforts from our entire organization, targeting and solving the main operational and financial deviations in our business and workshop operation, have finally paid off, and with a significant improvement in the EBITDA margin as a result.
2016 can be characterized as a year with a favorable market with lower fluctuations and a more predictable seasonal pattern in combination with a much more controlled and stable workshop operation. Cost and capacity control was a challenge in 2015 and has been more balanced in 2016 due to an improved operational governance model enabling quicker actions.
The growth with our largest customer has continued also during 2016. The top 20 customers, in terms of turnover, represent more than 40 % of our total business, and they have continued to increase their business with STS during 2016. The market outlook for 2017 is positive.
Stefan Klingberg, CEO
IMPORTANT EVENTS IN 2016
The board decision to run STS as a standalone unit has resulted in a more focused and flexible operation with a swifter governance.
Management efforts have been invested in the development of the STS business plan 2017-2019. This plan will constitute the core of our management focus in the coming three years.
Corporate decision to certify STS according to ISO 1901:15 and ISO 14001:15 is an important step towards operational excellence.
FAIRFORD´S VIEW
STS is the largest independent service network in Sweden providing professional repair and maintenance services on heavy transport equipment. The nationwide presence and strong customer focus make STS a challenger to the OEM oligopoly dominated by Volvo and Scania. Now operating as a stand alone company in combination with an adopted three-year business plan we believe that STS is well positioned to continue to gain market shares and further improve the profitability. We look forward to follow the development and we support the company in its efforts to realise its full potential.
Revenue, EBITDA
Equity Ratio, ROCE