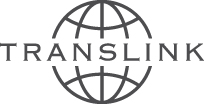 A WORD FROM THE CEO
The market as a whole has been solid in 2016 despite some legislative issues hampering the domestic market. The Swedish Transport Administration again launched another initiative to increase weights up to 74 t, which has caused some uncertainty towards the end of 2016 regarding future investments.
Besides that hang-up, both the heavy truck and the trailer markets were very strong with a 15-20 % increase in number of registrations. Translink continued to broaden its market in the Nordic region and shipments to Norway reached an all-time high. The Finnish timber market was in a slower mode in 2016 though after two very strong years with the new weight legislation up to 76 t.
The agriculture segment moved sideways whilst increasing activity for large infrastructure projects in Sweden at last resulted in a larger foot print in the transport sector, with an increased demand for Translink.
Roger Hjerth, CEO
IMPORTANT EVENTS IN 2016
A new business plan has been implemented after separating the service chain STS from Translink. The business plan objective is to achieve substantial organic growth, lifting the profitability further with clear targets to broaden and improve the product portfolio. It also includes development of new and different kinds of services to make it easier for hauliers to make business with Translink.
Supply chain and connected purchasing activities have been very successful in 2016, contributing a lot to the improved profitability together with efforts made to improve the working organization at Kilafors and Ory.
Within the Group, the Kilafors site performed very well 2016, close to its peak in 2007-2008.
FAIRFORD´S VIEW
Looking at the Translink industry we see a playing field of Davids and Goliaths where supplier and end markets are characterised by large consolidated players exercising their relative power upon the value chain as a whole. Translink has during the years consolidated several minor players to try to level out the balance with some success.
However, the general market downturn since the crisis has hit the company and also the rest of the industry causing an extension to the planned timeline. During 2016 the separation of the service division from the Translink group was finalised and we believe this has added focus for both businesses. The market has also picked up during the year and we expect a further improved situation in 2017.
Revenue, EBITDA
STS is included in the figures until 2015.
Equity Ratio, ROCE