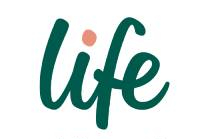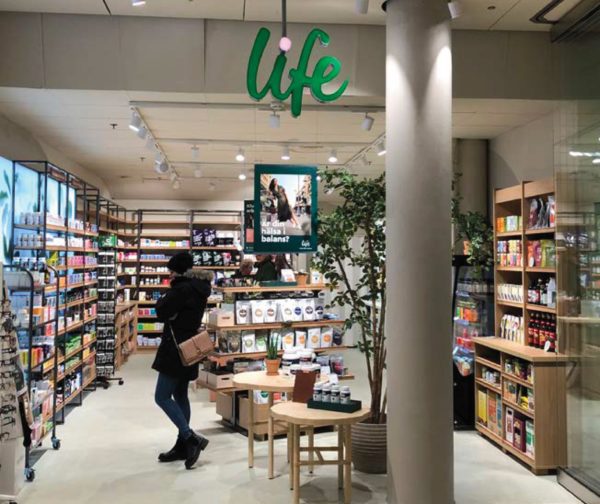 A WORD FROM THE CEO
The health market is growing, and health and wellness are prioritized focus areas for customers in the Nordic countries. This means more players are entering the market, consumers have more choices and prices are under pressure. Online actors especially are putting pressure on consumer prices.
The year 2020 has been challenging with a pandemic situation that shut down societies and businesses. Strict restrictions from the authorities in all three countries, advising citizens to stay at home and avoid malls and stores, impacting negatively on the footfall in stores.
As it has become even more important to stay healthy, the increased focus has been beneficial for our industry and is in line with Life's long-term strategy to help people to stay healthy in a natural way.
/ Gunnel Åkerman, CEO.
IMPORTANT EVENTS IN 2020
As a step in creating a modern and efficient organization, a new country

manager in Sweden started in January 2020.

New management in Finland – changing way of working and aiming

to be more profitable

In March, we launched our new store concept, rebuilding three stores in

Sweden. Despite the pandemic, we have experienced that our new concept brings new customers into our stores and increases visitors online.

During 2020, we completed a feasibility study for our online venture. We

will continue to develop and change our online in 2021 in all three countries. A new e commerce manager has started in Norway and we are strengthening our online department in Sweden and Finland.
Acquisition of 8 Holland & Barrett stores in Sweden.
Focus on e-commerce – record sales in 2020.
Face masks -new product range that contributed to the

sales mainly in Norway.

Shift from traditional to digital marketing.
Award in Sweden for "best customer service in the industry".

Launch of new private label products in the vitamin and mineral

segment have been successful and our Vitamin D products broke all previous sales records.
New CFO started in September, which will have a positive impact

on the financial department.
FAIRFORD ́S VIEW
Life operates in an interesting market with strong underlying growth driven by increased focus on health and wellbeing. Competition has increased during recent years and when acquired in 2017 the company had not been able to fully focus on the future development of its business.
Furthermore, the ongoing structural shifts within retail have also added to the challenge. However, Life has a strong market position and well-known brand in the Nordic market, and from this base we believe the company has a large value creation potential. We are motivated to support the company's strategic plan to maintain and develop its position and we are proud to support the company in its mission to helping people to stay healthy in a natural way.