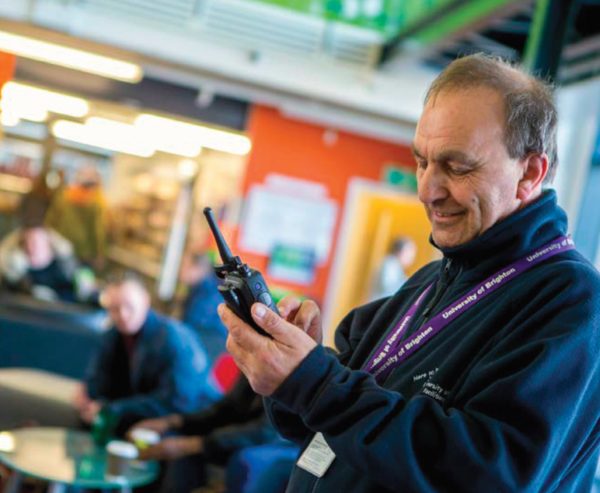 A WORD FROM THE CEO
2020 has been an unprecedented and challenging year caused by the impact of the COVID 19 pandemic. The UK national lockdowns dramatically affected the market, and this was felt most strongly by our indirect two-way radio channel partner network with projects placed on hold and operational activities stricken by the need to furlough key team members. This came after the influence of BREXIT in 2019 which created market uncertainty and resulted in the pausing of major CAPEX projects.
Despite the pandemic we saw positivity within the Luxury Marine market as it remained active throughout. Our challenge focused on delivering support to our marine clients with reduced staff and amid increased global travel restrictions. It was pleasing however to see that our revenue in this sector was in line with original budget. This coupled with careful fiscal control saw the EBITDA result in line with budget despite a 50% drop in projected revenue.
We acted decisively to strengthen the team and leverage the positive impact of COVID to create opportunities. Our product development continued to enhance our task management solution for the healthcare market and we were able to adjust our marketing message to champion the NHS and show our support. We aimed to shine a spotlight on the essential work of the non-clinical teams and highlight the need for real-time and trend based data insight to assist management teams in adapting to the constantly changing landscape and more effectively match their resource against the demand on the service.
Despite the significant issues faced in 2020 we look forward to continuing delivery against a revised 3-year business plan focused primarily on healthcare and centred around a value-based sales methodology to deliver recurring revenue and long-term growth. / Matthew Wright, CEO.
IMPORTANT EVENTS IN 2020
Strong pipeline growth within healthcare despite the impact of the

pandemic and based around a supportive and value-based sales process.
Release of new MyPorter features including the addition of a smart device

option, emergency department rapid request and KPI report solution.

Gained acceptance onto the UK government G-Cloud procurement

framework simplifying the purchase of our healthcare software solution.

Marketing strategy update resulting in a renewed purpose, vision, mission,

and values. Strengthening of in-house marketing capability and closer synergy to the sales activity to drive opportunity.
Move to new office capable of bringing together all departments

under one roof.
FAIRFORD´S VIEW
GlobalView has begun a journey to exploit a market opportunity to provide intelligent communications software, developed typically for professional two-way radio users but increasingly supporting a wide range of communication devices. Increasing digital connectivity and the growth of the "internet of things" has created a growing market with interesting niches for GlobalView.
This is an early-stage company that requires agility, careful planning of resources and close support from Fairford. In parallel, the company has commenced a process to commercialise its waveguide lens antenna technology and expects to find a buyer in the coming year.