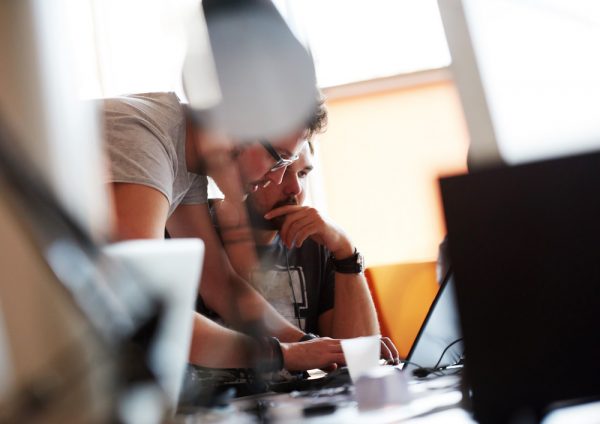 A WORD FROM THE CEO
2019 has been played out against a backdrop of market uncertainty driven by the political turmoil in the UK. We witnessed customers across all verticals pause or cancel major capital investment projects, as the political establishment wrestled with BREXIT. Despite strengthening our relationships with our key channel partners, we saw this market uncertainty impact on our pipeline resulting in lower than forecast turnover for the period. 
Key recruitments were made to further strengthen the company's Finance and Sales function. Recruitment of a new Commercial Financial Controller and Healthcare-focused Business Development Manager followed an in-depth strategic review of our solutions vs the market opportunity. 2019 also saw a new value-based sales process developed and implemented. This enabled a strong healthcare pipeline to be built based around our MyPorter task management software. We will continue to strengthen this direct sales team as we look to deliver real long-term value for the NHS and beyond.
The recruitments made during 2018 specifically within the Research and Development team continue to have a positive impact on the scale and quality of our software solutions. This has created greater market awareness and enabled us to strengthen our relationship with the leading communication hardware manufacturers giving us access to the latest technology and has led to introductions to larger more complex opportunities both in the UK and across Europe.
The strategic repositioning of the sales function coupled with the new product innovation and value-based sales process ensures an exciting future for the company as we aim to deliver real value to our customers beyond 2020.
/Matthew Wright, CEO.
IMPORTANT EVENTS IN 2019
Recruitment of new Commercial Financial Controller.

Implementation of new sales process and pipeline realignment completed.

Direct sales team creation to focus on Healthcare vertical and driving commercial opportunities based around the MyPorter task management solution capable of significantly improving the Porter function within a hospital.

Dispatcher installed at major UK Nuclear Power site with over 900 users and 30 control dispatchers.

Nominated for the prestigious Gerald David OBE Award for Innovation within the Two-Way Radio industry.

Strong tradeshow representation in both Luxury Marine and LMR markets generating significant interest in our solutions around Europe.
FAIRFORD´S VIEW
GlobalView has begun a journey to exploit a market opportunity to provide intelligent communications software predominately for professional two-way radio users. The switch from analogue to digital and the robust and reliable nature of radio-frequency two-way radios has created an interesting niche and growing market.
This is an early-stage company that requires agility, careful planning of resources and close support from Fairford. In parallel, the company continues to plan the final development stage and route to market for its waveguide lens antenna technology with a view to commercialising its investment in the coming year.