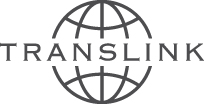 A WORD FROM THE CEO
This year's focus was originally on the further improvement of efficiency and on improving our service offerings, but the situation changed rapidly as the pandemic hit us in March. Focus changed to securing material supply and protecting the workforce from infection, meanwhile trying to keep order inflow up in a very volatile and unforeseeable market. The Finnish and the Norwegian markets had a negative growth during the year, but the Swedish market grew slightly despite the pandemic. In spite of marketing activities being cancelled such as exhibitions, visits to customers and re-sellers, Translink managed to increase its share of registrations in Sweden, while shares were lost in Norway and Finland.
The organization has been consistent in its pursuit to improve contribution margin and has managed well. Order inflow and turnover is less than expected, but the trend of continuously improved profit margins remains. Overhead has been adjusted to the lower revenue and contribution margins have improved. A hard, difficult and very unusual year is behind us, but Translink has come out of it stronger than ever.
The demand for trailers is expected to recover to some extent during the second tertial next year, but a total recovery is not to be expected earlier than 2022. Our focus during 2021 will be to review and improve our sales processes, add two new products to our standard product portfolio and to improve our service offering. The effort to improve production flow and efficiency will continue and the combination of these measures will ensure long-term sustainable and profitable growth in the future.
/ Carina Jakobsson, CEO.
IMPORTANT EVENTS IN 2020
This year we made a major break-through in modularization. A large part

of the Forest and Infra product portfolio is now configured in our business system and the system is used throughout the entire process, from offerings to delivery.

The entire drop in turnover due to the pandemic hit the OEM production

in Kilafors. This was to some extent levelled out by an increased demand in aftersales, which is often the case when the willingness to invest is low. Despite lost revenue, the unit was more profitable this year than the previous thanks to higher efficiency and lower overhead costs.

Ory has been assigned a new site Manager and performance has improved

further. We have managed to reach an all-time high on turnover for the second year in a row thanks to further improvement of production planning and process control.
FAIRFORD´S VIEW
Translink is one of the largest Swedish manufacturers of complete trailers and truck body structures for heavy industrial transports. Translink has historically consolidated several players to gain economies of scale and bargaining power. In recent years, the company has improved its operational efficiency, strengthened its competences and created a strong platform that has proven to make them resilient during periods of uncertainty. We believe there are continued opportunities to further consolidate the market, grow organically and improve operations. We expect strong years for Translink going forward backed by industry and forest activity as well as infrastructure initiatives.